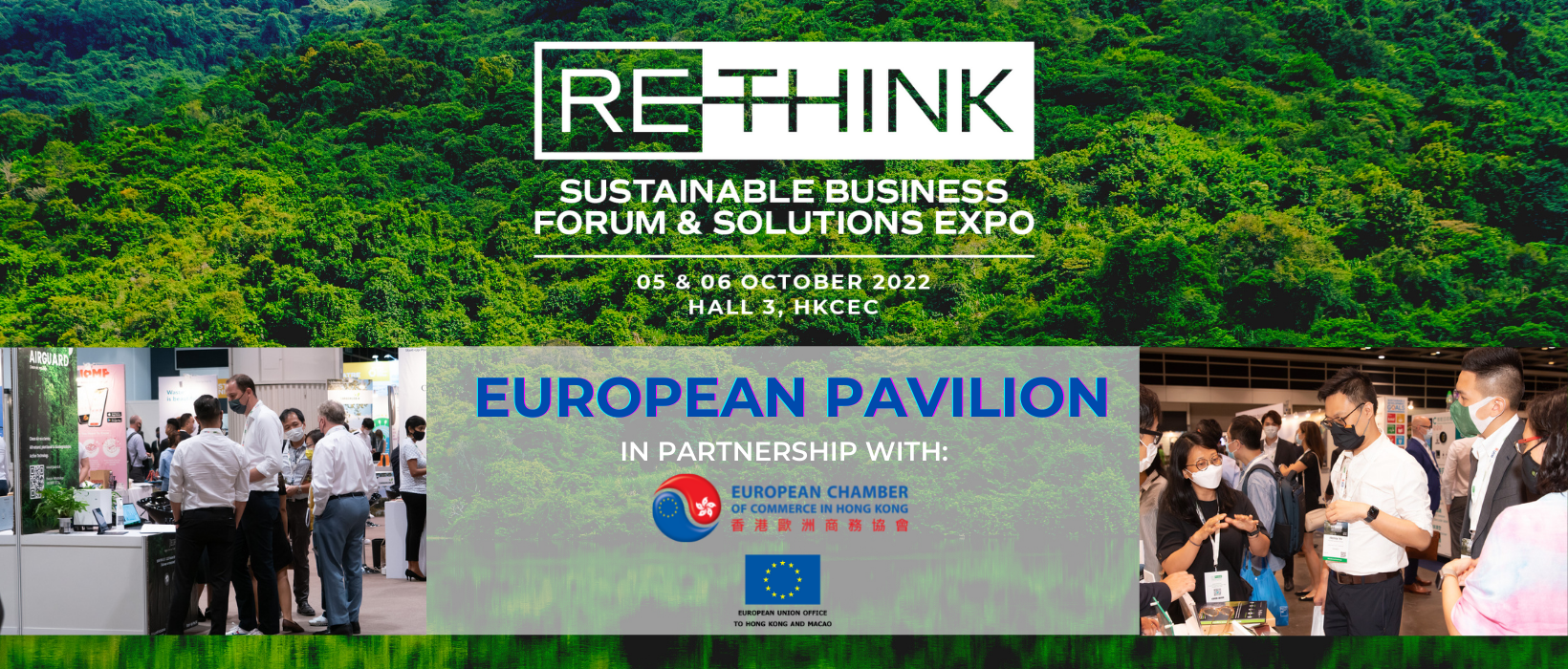 We are pleased to announce that the Consulate General of Hungary in Hong Kong is supporting the European Pavilion at ReThink HK 2022, Hong Kong's best attended and most ambitious business event for sustainable development.
The European Pavilion will host companies operating across the sustainable business landscape and provide them with an opportunity to demonstrate their innovations, services and solutions to a professional audience of business and sustainability leaders looking for the tools to help them along their sustainable transformation journey. The Pavilion will feature an exclusive networking lounge for participants to mingle and contribute to scheduled activities and live demonstrations.
The European Pavilion has two booth options to cater for different needs and budgets – with 50% EMF subsidy funding available for eligible companies.
A place on the European Pavilion will cost just HK$6,529.50 when confirmed before 31st March!
The ReThink HK 2022 Event Brochure, European Pavilion packages and application form can be downloaded here.
Please contact EuroCham on marketing@eurocham.com.hk.
you can download Event Brochure, European Pavilion packages and application form from this link:
https://rethink-event.com/resources/